I'm a North Carolina writer fulfilling a life-long dream to see my words in print. It's been a long journey, and it isn't over yet! I write about women -- their hopes, their disappointments, their happy-ever-afters. My heroines are strong women who only need to recognize their potential and my heroes are men who are strong enough in their own right not to be intimidated.
Whether in contemporary or historical setting, or even in a purely imaginary world, my heroines seek and find meaning to their lives and discover love along the way.
"Bethann"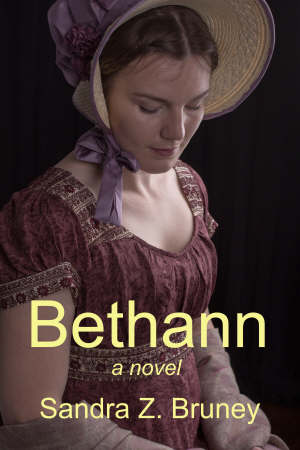 17-year-old Bethann nearly loses her life atempting to trace her birth family and becomes resigned to helping her adopted sister raise her children and occasionally helping Colin McKay at the local mercantile. Life is not all work, however. McKay encourages her writing and Matty Pope, her neighbor on nearby Riverbend plantation, becomes a close friend.
Matty's half brother, Henry, arrives in North Carolina and Bethann is instantly attracted to his dark good looks and cosmopolitan air. Henry's determination to prove he is the rightful owner of Riverbend forces Matty to reveal the truth about Henry's parentage and Henry flees to England.
Bethann pens a scathing account of the evils of slavery that is serialized in a Boston newspaper. When she realizes she has unwittingly put her adopted family in danger, Bethann faces an agonizing choice.
Available as print paperback or ebook at Amazon or in several ebook formats for your preferred ereader at Smashwords