About Me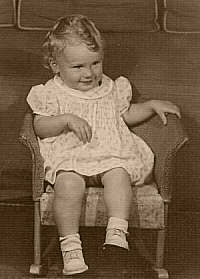 I was born in New York State, but due to my father's job on the Erie Railroad (later the Erie Lackawanna) our family moved frequently. I attended three different high schools in three different states in three years.
I attended the New York State College of Ceramics at Alfred University, School of Art and Design, where I graduated with a bachelor of fine arts degree. I taught art as an itinerant elementary art teacher until I moved to Pennsylvania where I taught junior high art until my second marriage and subsequent move to North Carolina.
Unable to find a teaching position, I worked in a bank until the urge to write became too great and I resigned. I started a new job as a stringer for a daily newspaper, covering local events and government. Eventually I became a part-time and then a full-time reporter on a weekly newspaper before my promotion to city editor.
In addition to writing news stories, I wrote a column for ten years called "Confessions of a Yankee Housewife" that expored the dilemma of a Yankee transplant trying to understand a new culture. If anyone has ever wondered why a toboggan is a sled up North and a knitted hat down South, she will understand some of my confusion. As editor, I added a weekly editorial to my writing assignments.
As interesting and absorbing as newspaper work is, it leaves little time for fiction, which was and is my first love. Consequently, I left the newspaper to take a part-time job as administrative assistant at the Chamber of Commerce. That job became full-time also, and a bout with breast cancer served as a wake-up call. I resigned and began writing full time. My first book was an account of my physical and spiritual journey called "I'd Rather Go to California."
It took a few more years before "Angels Unaware" was published. The book is partly based on real life experience and partly on "what if" musings.
I thought, "What if my husband hadn't been supportive during my own yearlong battle with cancer?" I made Jordan into the exact opposite and gave Kat more to contend with than just her disease.
"Angels Unaware" was my first published fiction, and once I started, I kept on...women's fiction, fantasy/alternate history/historical...
I am a genre slut.